So as we come to the end of the Ramadhan month, so does comes the end of July which could only mean one thing for most of us football fans here in Malaysia...
Attention to all wives/ mothers/ girlfriends...
The FOOTBALL SEASON IS BACK!
Ah yes, the most notorious "man stealer" is back in town and boy its back with a vengeance. This time around, there are so many to expect with new faces that has emerged both on the managerial and player level, new teams joining in the fracas and most importantly, that super star player we all have been waiting for to come around to play in the English Premier League.
As most of you guys would know, I have been supporting to the same team for the longest time and each year, I actually take the time to chit chat with my two comrade in arms for my football nights in regards of what we would expect from the team coming in to the new season.
Stormy Zaaba
,
Mac
and I have been chatting away on this topic and I figured it might be the best time for me to do a little write up as to what are our concerns and expectation for the season.
On our new Manager
So now we have a new boss and lo behold, its another Scot...
With David Moyes now in the big seat for United, a lot of us fans are wondering how would the "Moyes Era" be for the team especially with the HUGE expectation from the team after the departure of the greatest managers of all time.
For the three of us, one would cut us some slack of having very skeptical expectations with the new man in the seat, especially after growing up with ONLY ONE MANAGER throughout the years of us supporting the team.
Unlike of course our "blue" colored neighbors in town as well as in London...
Its not like Moyes is a newbie in the business. His work in transforming Everton into a contending "upper half of the table" team is rather impressive, considering the limited amount of resources he had in Everton.
So how would he fare now, with the vast amount of talent and money in United?
The new Kit
As you can see
I have already got myself all dressed up for the new season and quite frankly, I was expecting a little more with the new kit. Here's why.
The return of the collar got a lot of us excited, since the last time we saw this was back in the 94' season with the "Cantona Collar" jersey.
So far it is quite comfy to wear but the major problem that I have with this year's kit is the fact it DOESN'T really look like a jersey.
We're all used to the idea of round neck jerseys to be the way to go and quite frankly I feel that the kit is a little too "polo-ish" for my liking and it does really take the feel away from your average football jersey. I suppose its something we would have to get used to, considering that this is a norm with most of United's jerseys every year.
The Transfer Sagas
Each year, I believe that the heartache that most United fans would feel, especially after a good season, is people trying to pinch our good players away from us, leaving us strip bare to defend our title.
not this year...
[Prospects for purchase but too far to become reality?]
This year we would have to endure a list of prospects slipping through our fingers from coming to Old Trafford which is frustrating considering that we actually did quite well last year but still the interest in coming to United is no longer there.
Quoting
Stormy Zaaba
on this, it is getting extremely frustrating to see our rivals purchasing players in the pre-season and yet we still have made even a splash in the transfer pool. The last thing we would want to end up is to try and win a season with a pool of talented youngsters but still need time to mature.
In which I agree with him 100%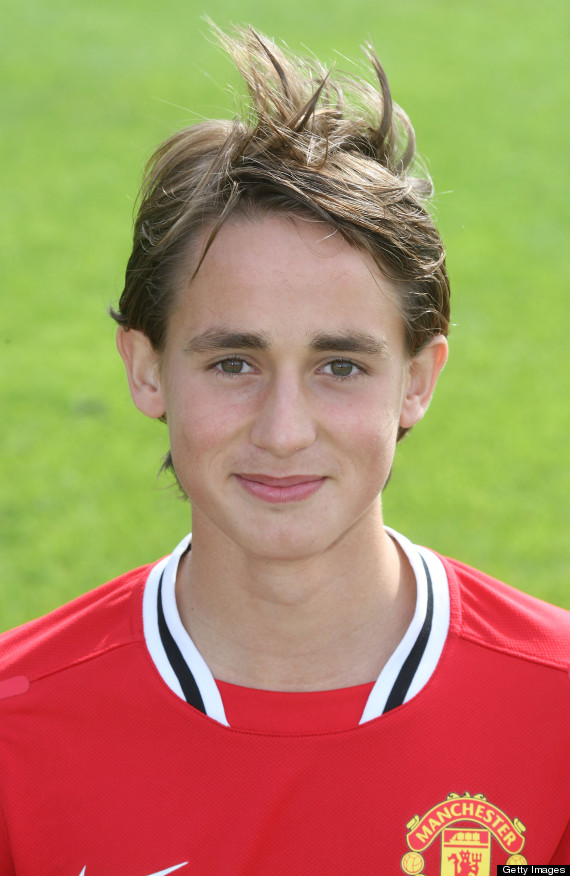 [Future United stars who I predict is going to make an impact this season]
Right now, its amazing that we are seeing the reminiscence of the "Class of 92" scenario being played out all over again and between the four players (Januzaj, Zaha, Powell and Buttner) we are seriously not short of young talents in the team.
But as mentioned above, they need time to adapt with United's play and while waiting for them to mature, our rivals are already purchasing world class players to gun for our title. To top it all off, the entire
Rooney Drama
is not making anything better for our ranks, which is going to be crucial in the early stages of the season.
Could this be a normal thing though?
I mean we have seen the start of last season being dry as well in sense of players and it was until the purchase of RVP materialized is when we actually brought in a mega star in our ranks.
Something to think about there....
The Return of the "Special One"
If there is anything in this season that makes me nervous as hell, its this guy right here...
With the Prodigal Son coming back into the Blue Camp, there is a thought in every United fans' mind that he is going to mess up our plan for numero 21 this year. I don't blame them, since the last time this guy made an appearance in the English Premier League, we didn't get to see the trophy for two years.
I'm going to be pissed if he decides to do the same to us again this year...
In conclusion, there is still 2 weeks plus of speculating to be done for the team til the start of the season and for now, I'm with my band of brothers here who are a little uneasy with how things are going with the team at the moment. Bad shows in our friendlies, transfer uncertainties and tactics from a new boss which is something very alien to us.
Nevertheless, I'm for one am trying my best to prepare for the season. I would love to see surprises happen in the game but at the moment, I don't really see something like that happening this season.
Just for you guys, I've attached here the full season fixture dates!