One thing I love when it comes to Disney movies these days is that they have the tendency to recreate old folk lore movies that I use to read when I was kid. Whether it would turn out bad or good is irrelevant but at least there is a chance to actually see whether or not the portrayal of those stories really did satisfy with your imagination back when you were a little kid.
[Here comes the wizard!]
[Click on main title to read more!]
So when I got the chance (many thanks to the good people of
Nuffnang
) to watch
The Great and Powerful Oz
I was actually stoked to actually check out the movie. Seeing that the movie basically generates an all-star cast in the movie itself, it would be great to see if the movie itself hits the expectation that I would expect from the movie.
The plot follows Oscar Diggs, a carnival magician who dreams of bigger and greater things in his life than the usual carnival shows and constantly tricking those around him. However, a ride within a storm that resulted from a lover's brawl brought him to the land of Oz, where fantasy, wizards and witches were still made to life in the everyday living of the people of Oz. Confused as the great wizard that was prophesied as the savior of the land from the Wicked Witch, Oscar makes his journey across the land to help the people of Oz without them finding out that he is actually not a wizard they would expect, with a little twist to the story as expected.
[Three witches of Oz]
So as per usual, below are my review for the movie!
Would I watch it again? : I would probably watch the movie again in 3D but only because of the graphics, not the storyline.

Movie or DVD worthy? : I would say in specific Blu-Ray. Reasoning is that the plot itself is not as nice but the graphics and animation they used for it is astounding.

Plot : Although they tried to follow as close as possible with the original storyline of "The Wizard of Oz" and spice things up with the modern day difference, I still felt that the plot was extremely predictable with a some surprises here and there. Most of the time I would go "meh".

Star Power : James Franco with the leading man and three gorgeous actresses in there as well, I thought it was a good cast for the movie. I have to admit that I haven't seen Rachel Weisz is movies for a while already...

Teh Tarik Rating : I'll give a 6 out of 10 for this. Relatively average.
For one I would like to note that I honestly believe that they are going to make a ride out of this movie in Disneyland one day because there were so many times we would be able to see what it would feel like to be in a rollercoaster or waterlog ride like this. Animation and graphics were the strong points in this movie, along side several instances of "wacky puns" by the characters along the way.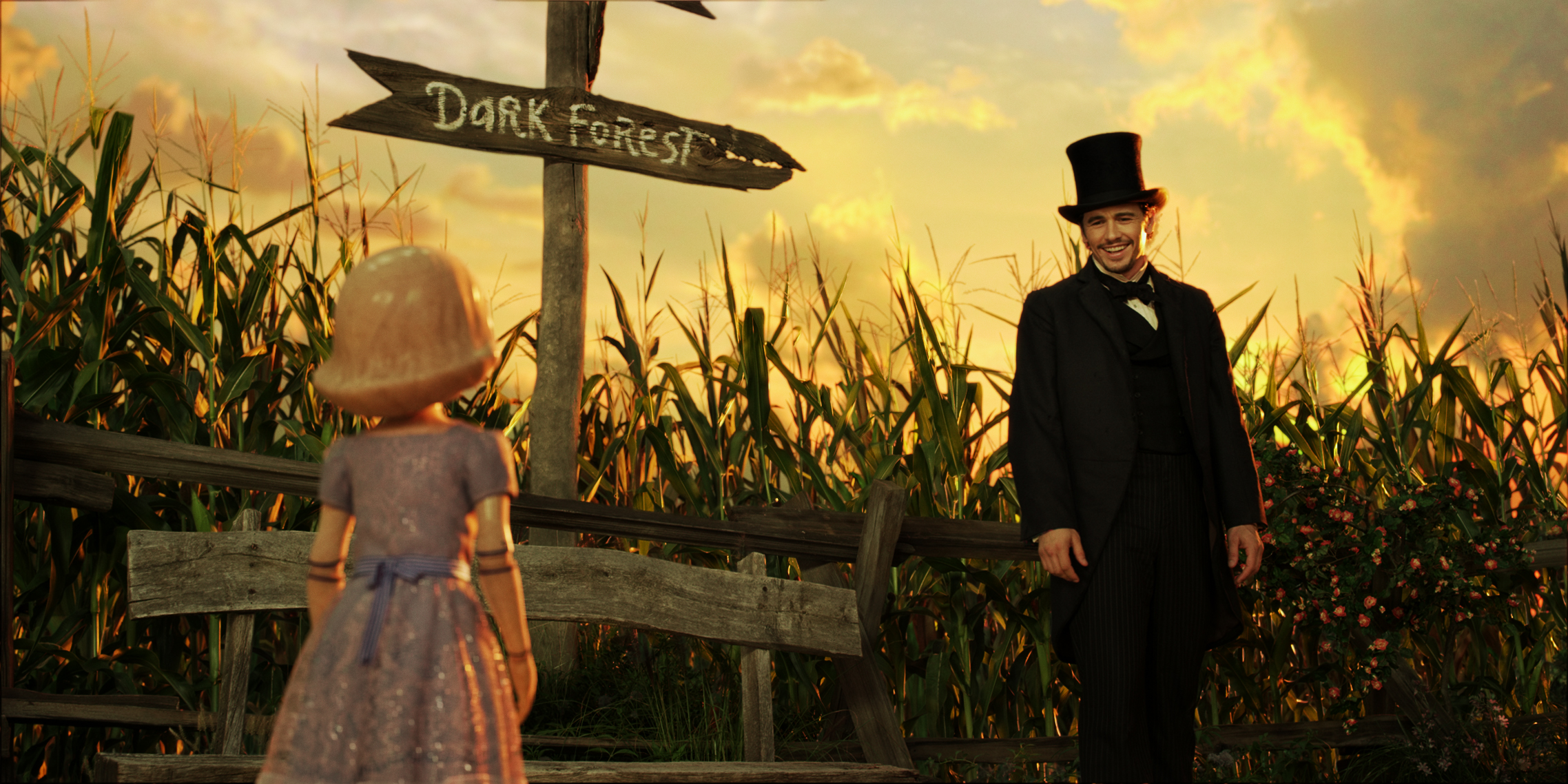 I think that this movie caters for certain individuals rather than for the masses. I'm pretty sure that there would be so many that would love fantasy and adventure based movies like this. If you are looking for a complicated plot for a movie I do not recommend this movie but if you get your hats off for graphics and animations then this movie is seriously for you!
Happy watching! :D