Wondering around the town of Kuching, I started to realize the charm that this little town has over its visitors. Not much changes happen around the town despite being one of the most visited town in Malaysia. The best thing is that the entire town does cater for history geeks like myself.
Always the main attraction in Kuching would be the Kuching Waterfront which houses some of the oldest and most important historical sites in the town itself. Seeing that this river was the "main highway" to the town in the past, it is only natural that you can see so much just by walking along the riverbank.
For most of the early developments here in Kuching, the people do owe a lot to the White Rajahs of Sarawak, the English governors of Sarawak at that time (I couldn't find a monument with James' picture on it so Charles Brooke it is!). Until today, existing buildings, drainage, monuments build during their reign in Sarawak still stand until today, testament to the British engineering of that time.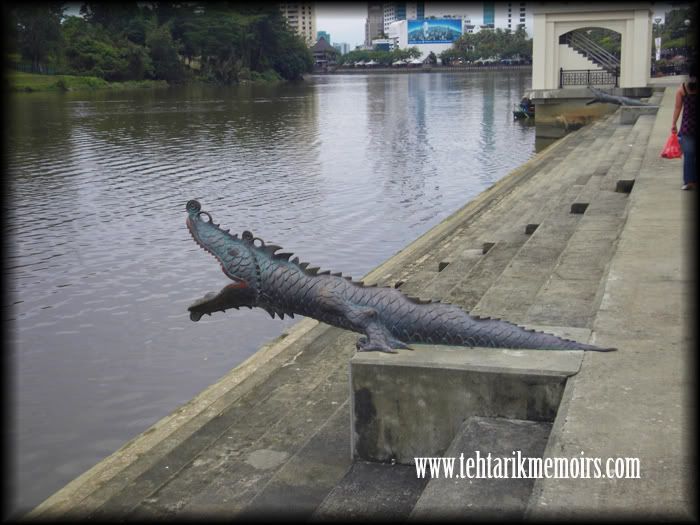 [Rawrr!]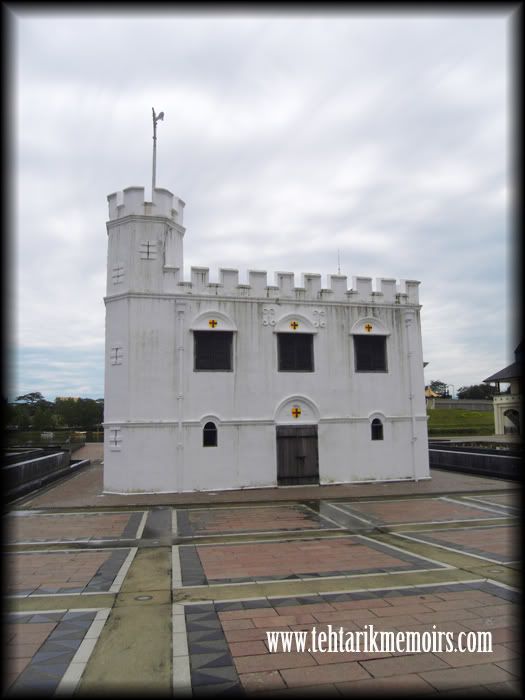 [Watch tower which I mistakenly thought was Fort Margherita...duh...]
Once you're done with all the sight seeing along the banks of the river, shopping becomes the second agenda while you are in town. Unfortunately shopping malls in Kuching are nothing in comparison to the ones in Kuala Lumpur but they do boast some of the best souvenir shopping within the town itself.
Our research brought us to Jalan India which we were told that the street shopping here equals to those found in Chow Kit Road. Although not as big but definitely worth a visit. Among many other things that one would be able to find here, I'm pretty sure that there would not be a shortage of choices while walking around here. Of course, one of the many things I found there would be this nifty little natural gift.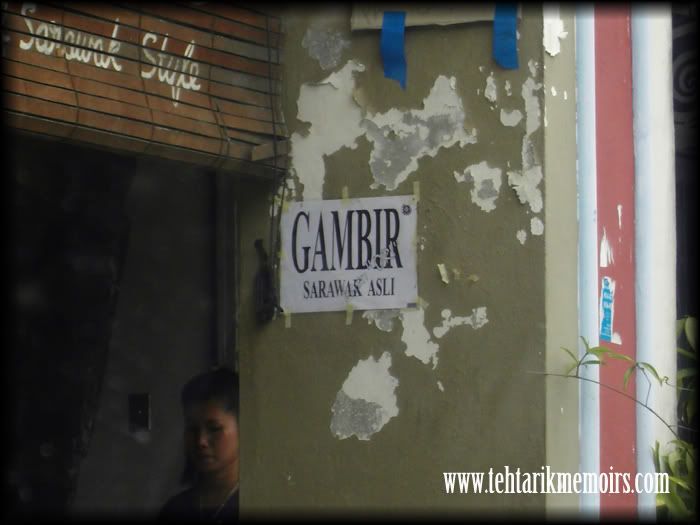 [Gambir - nature's own "High Ho Sailor!"]
As for a blogger, the town has enough sights and sounds to satisfy your touristy needs. Of course as a blogger, there is still one more place which is a must go before leaving the town itself.
[Level Up Fitness]
Even got a message from
Kenny Sia
himself for a visit over his gym. Woot!
Nang
this post if you like it guys!