Finally I've taken attention of the need to notify my readers for all my advertorial post. Everything enacted in this post is merely fictional and should not be taken seriously. There is no impending doom of zombie attack... or is there?
Once again, pictures are taken by my usual photographer, the talented
SafrizOnline
[The Umbrella Corporation - Not your everyday Guardian]
As a well known gaming geek and firm believer that we should get ourselves prepared for a possible virus infested zombie attack (review my old post on this matter
HERE
), this post allows me to showcase my own knowledge of fighting the Umbrella Corporation (herein known as The Corp).
Alice may have done well but I've managed to incorporate my own ideas to improve the realistic chance of going up against The Corp. From whatever realistic scrap I looked around, I've created this: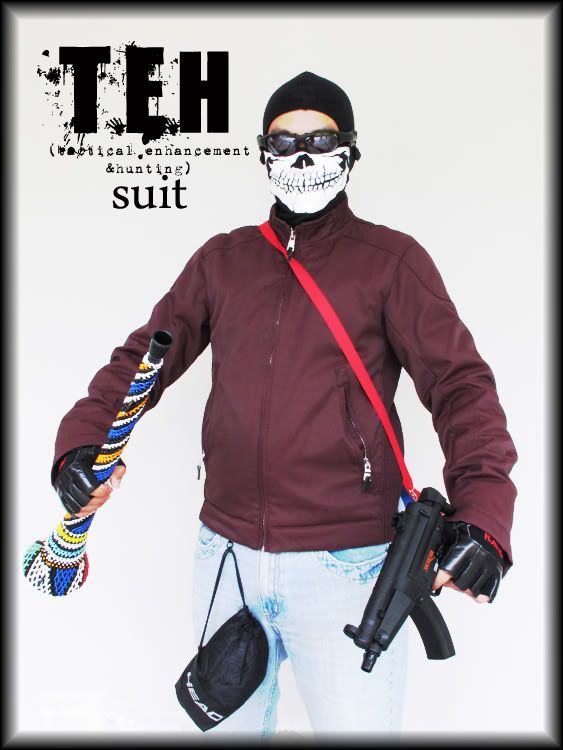 [Tactical Enhancement and Hunting Suit!]
[The Equipment!]
The general idea of the T.E.H Suit is to use "not so" everyday items in case a hungry, irritated bunch of zombies was to come your way. Breaking down each item are as follows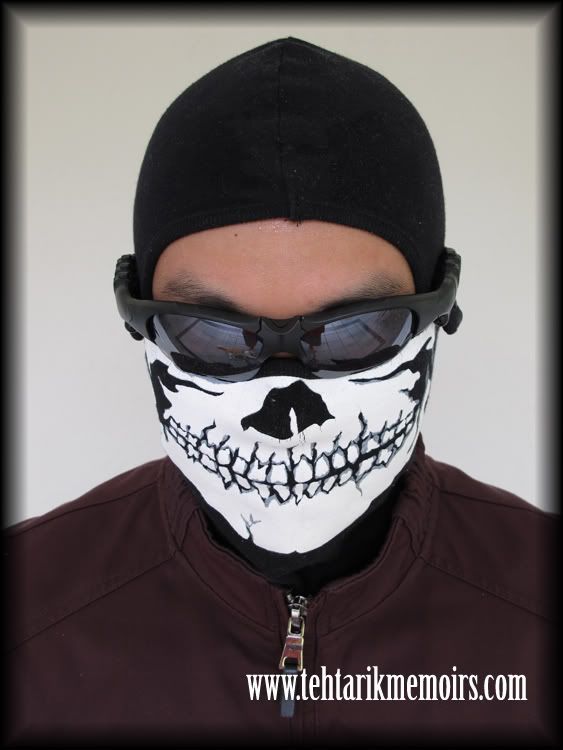 This scary little number is designed to do two things which is to either scare the living bananas off the zombies first and in the same time confuse them whether you are a living human or just a friendly undead who seem to be passing by.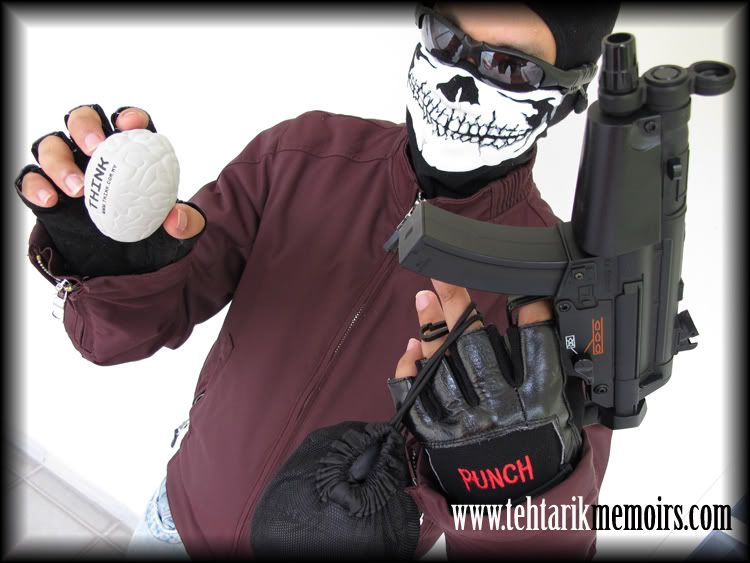 To those who are familiar to either the game or the movie, this would be your standard issue sub machine gun. Point to the general direction and let the party start by raining hell on them undeads. Also issued would be your everyday dufflebag for red and green plant collection and storage of everything important and my personal favorite, the "Brain Blast" mini bomb. Shaped like the human brain, toss this little bad boy which will attract brain hungry undeads and watch them blow to kingdom come.
If there is a need for radio back up, or simply lost in the destroyed urban jungle, the suit is fitted with GPS enabled sunnies which also serves as a radio communication for you to either ask for directions or even scream your lungs out while being chased down the street.
Should you run out of ammo, two things can be done with this suit. Firstly, either you turn yourself into and undead Happy Meal or punch your way through to obviously slower opponents and make a run for it for high ground. Secondly, make a lot of annoying noises. Studies have shown that loud, blaring noises have been shown effective against The Corp's army therefore The Vuvuzuela which has had its international reputation for being the most annoying item in the world. What's more annoying that a Vuvuzuela you may ask?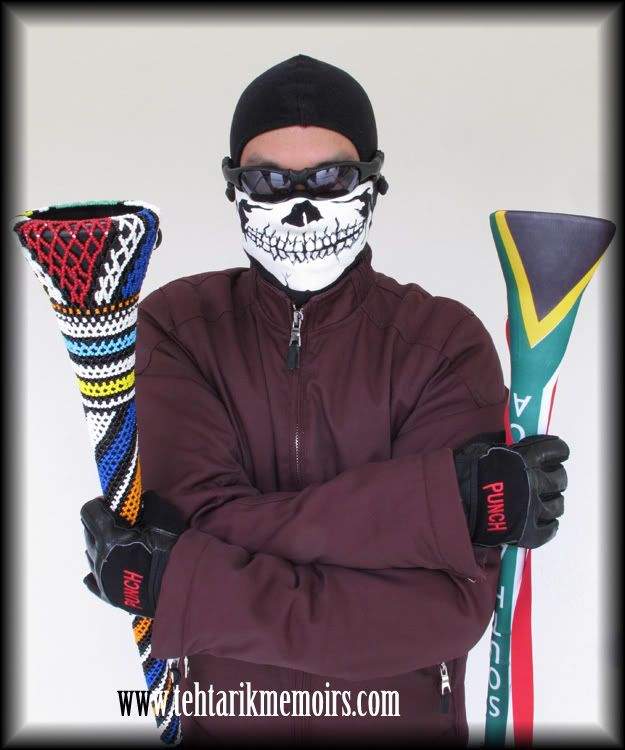 [Two Vuvuzuelas!]
And there you have it folks, MoaTTD's own solution of dealing with the menace that is the corporation itself. It is a shame that none of these items will ever be in use as the likelihood of a crazed virus attack that turns everyone but yourself to flesh eating zombies would be as possible as me having a date with Megan Fox and Scarlett Johansson at the same time. It will never happen...
[Back to the daily life I guess...]
[Or will it...?]
Catch Milla doing what she does best in 3D this coming September y'all!
Get more info on the
Nuffnang
page!
Nang
this post if your like it guys! Thanks!