I was once told that the comedy scene in KL has a very strong following and recently, I took the opportunity to witness it myself. Courtesy of an invite to watch a stand up comedy session in KL.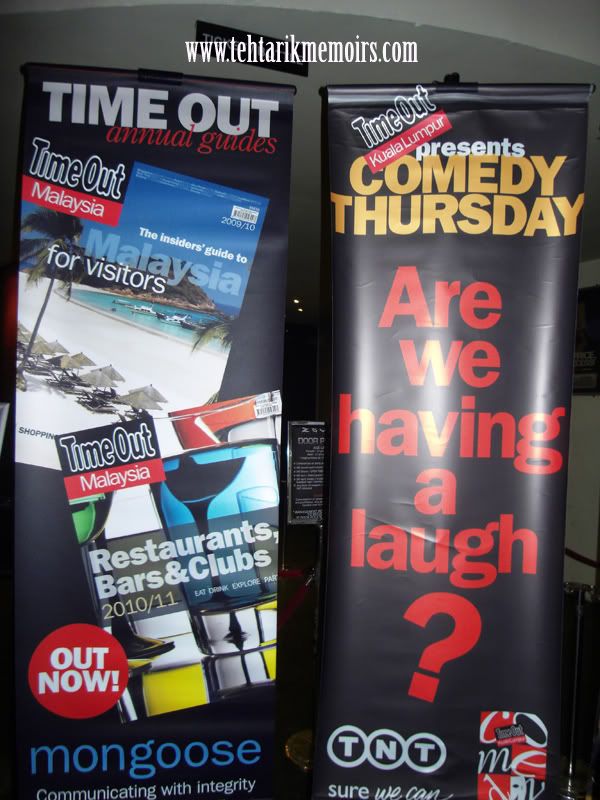 Yes we are!!
For most, they would know that Thursday Nights in
Zouk KL
would be Ladies Night each week but on the same day, its also Comedy Thursday Nights! Organised by
Time Out KL
and sponsored by
TNT
, TeamTehTarik and myself got ourselves an invite to attend a session with an old friend,
Jolene
!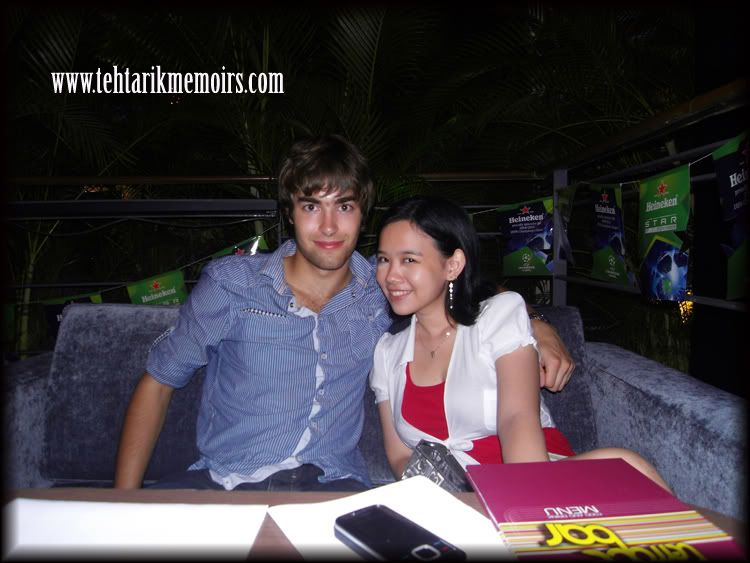 Jolene and Jon!
I have to admit that I am quite slow on realizing the existence of the comedy show in Zouk, despite my many years of patronage with the establishment. In fact, my brother
Safriz
also managed to do a photoblog coverage of the event much earlier than I did, which is good because for the purpose of this post, I will be using some of his pictures. The very same reason as before, my crap Samsung camera is no match to the quality of his. All the more reason to buy a better camera (Olympus Penn #14,570 votes, "oh-god-the-crap-flash-on-the-camera-made-me-look-like-a-squinting-gnome" old camera #-14 votes)
We decided to come pretty early thinking that the traffic around Jalan Ampang would be hell to pass through but much to our pleasant surprise, we managed to make our way there with no problems what so ever. We weren't allowed to enter in because we were too early so we decided to wander around the area for a bit.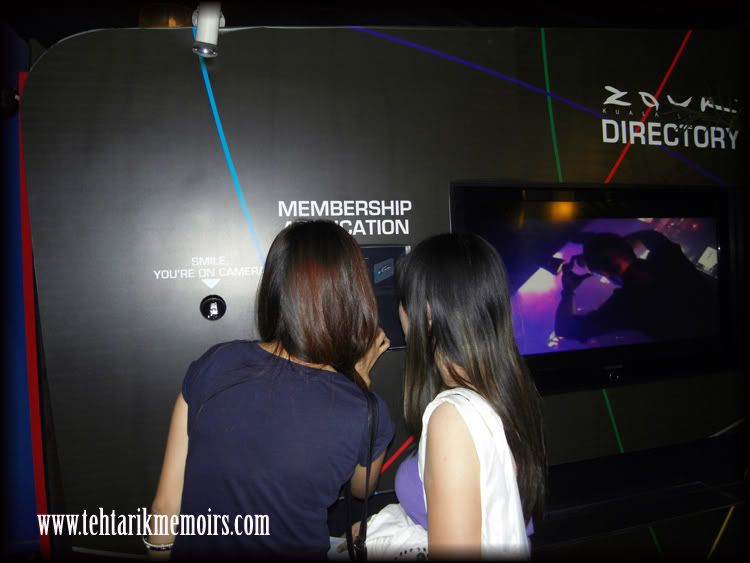 Curiosity got the best out of the girls...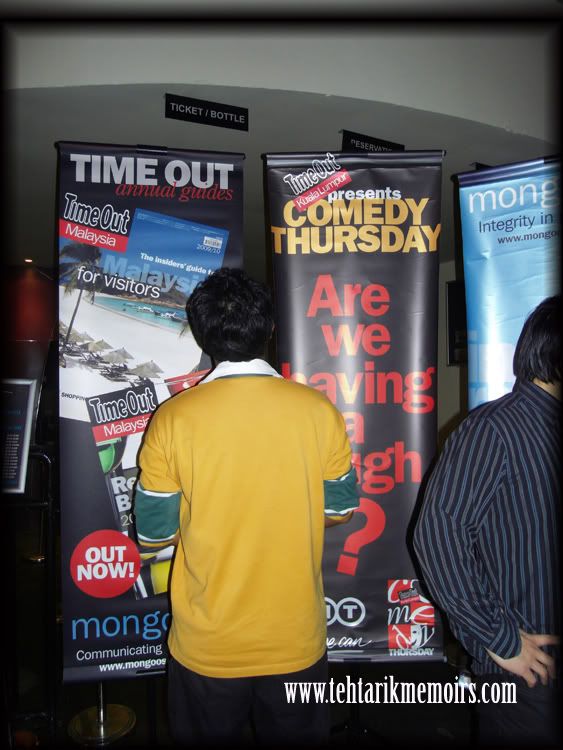 ... as well as mine!
Once we got in, it wasn't long before the place started to fill and before we knew it, the show was on its way! Seriously, these guys are the real deal of Malaysian comedians. The very fabric that made me enjoyed stand up comedy sessions in other countries, these people managed to capture it here in Malaysia! The night featured heavyweight comedians (both reputation and size) such as Papi Zak, Kavin, Jeremy as well as the featured blogger of the night, Steve Northcott. We also had a surprise guest comedian and a family friend,
Tengku Edzuan
!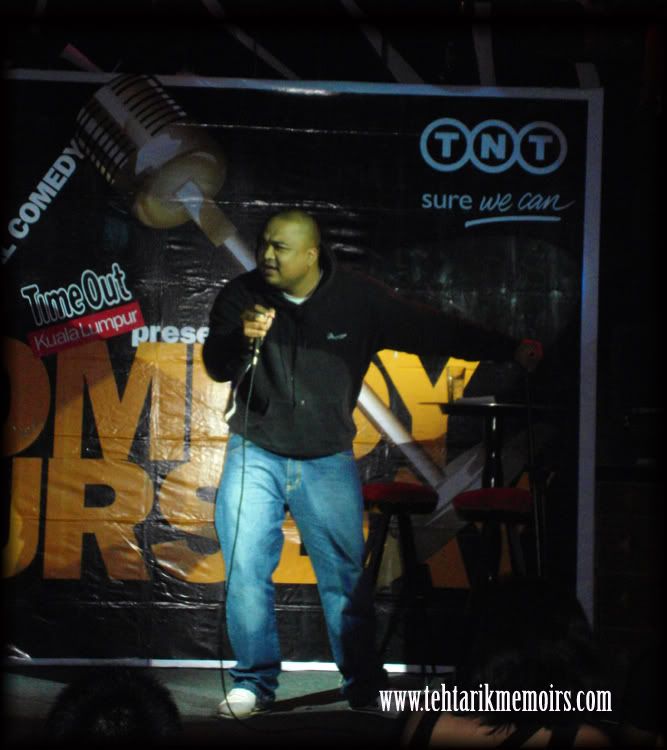 Papi Zak in action!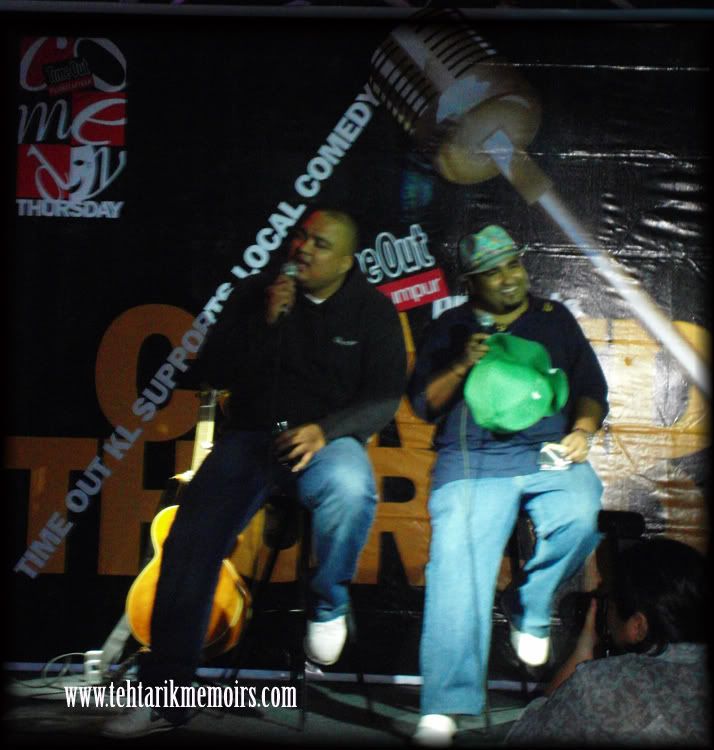 Q and A session with Papi and Kavin
The ever awesome Ed on his move
In the end, it was a real treat for us that night and I implore those comedy fans out there, as well as those who do not think that Malaysian comedy is good enough, to step into their world and have a blast. That much I guarantee will happen!
With Ed after the show!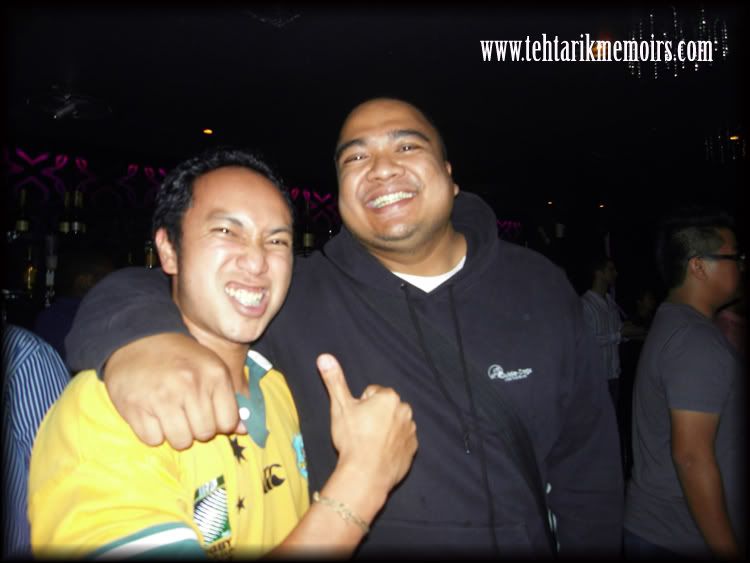 With Papi Zak!
As for me, I'm definitely making another visit their show, perhaps with more antics to laugh about. Hey, the TehTarikDrinker might even get an honorable mention in their show...
Nang
this post if you like it guys! Thanks!