We all have those moments, the times of our lives that we went through a phase of rediscovering ourselves. Within that time, I believe that we all have that one date, either ending up to be bad or good, that we would never forget even if we wanted to. Unfortunately for me, most of mine was bad and I didn't just have one, I had a dozen of them growing up...
You see, I grew up with NO knowledge on how to talk to girls (I don't have sisters and I went to an all boys school from Standard 1 to Form 5) so I am a bit shorthanded in that department. To make matters worse, I used to weight 47 kgs with 174cm tall, wore glasses, center parting hair, and had a geek personality that is so big, it would put Dexter to shame...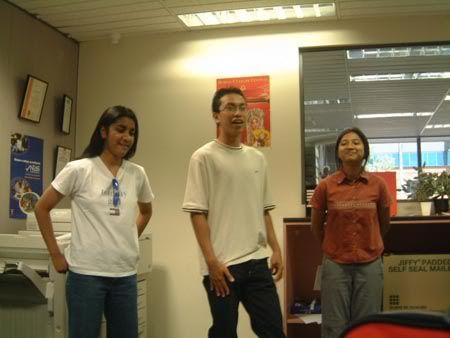 God, those times were bad...
Yup, I wasn't exactly the best looking guy in town, nor would I stand a chance to the "Average Looking Guy who has a Shot Award". Then again, it never stopped me trying to go out with girls and hence, ended up with some pretty bad moments...
One that I would not forget was the time when I was still in A-Level in INTI, where they organised a prom for that year. It was the first for me since that I never had any proms in school (because its an all boys boarding school) so I was pretty excited. Then, I was also going after this girl who, lets face it, was WAY TOO GOOD LOOKING FOR ME but I went for it anyway. Asked her to go to prom with me and she said yes, paid for her tickets, got a bouquet of flowers for her, even had my dad to send me to the hotel with his BMW to meet her in front of the hotel lobby. I've told all my friends to join me in the same table because I wanted to introduce her to my friends. I waited anxiously for her arrival, heart pounding like a madman. It turned out, I waited for 3 whole hours, missed half of the prom and I stood there in my suit, waited for nothing. In the end I had to sit in my table, and had to explain to my friends and classmates why she never showed up. Good times...
To be honest, I laugh thinking about it now. Besides, if dates like this never happened in my life, I wouldn't have become the person I am today and never did hold a grudge on her anymore...
Not all memories are bad, I can assure you as I have some very fond memories of the greatest dates that I've had in my life. The best?
Imagine a date that lasted for 7 days, around the most beautiful places in Europe and enjoyed the company of the one person you would want to be around with. At that time we just started to see each other and we had the opportunity to do so in some of the most scenic places you would ever imagine in Europe.
Romantic canals of Amsterdam
Scenic view of Park Guell, Barcelona
I don't think I can top that for memories of dates. An entire week around Europe, ending with a moment sitting by the Catalan Pier of Barcelona at night. Pure bliss...
So, honestly I would love to have a movie date with Suwen to watch about, well, dates! Heard a lot of reviews for Date Night so would love to see Tina Fey and Steve Carell in action again!


Nang
if you like the post guys! Thanks!