I do realize the sudden string of blog post diarrhea in my blog this past couple of days but there has been a lot of blog worthy post that need to be put up! Another addition to the category list for this site
Project Alpha is Back!
Just got the word from
Nuff
that Project Alpha is back!!! For those who are not aware of what this show is all about, its show done by Nuffnang that promotes Malaysian bloggers around town and covers their daily activities as well as their blog inspirations. Expect to see famous (and infamous) bloggers being covered by the show!
It great to see the initiative that is being put forth to recognize some of Malaysia's best bloggers in town and hopefully, this would spur more bloggers around town to continue on blogging and in the same time have fun doing it!
Be sure to check out the latest on this space as I am sure that more contest, promotion of prizes are to come under the project. Who knows, maybe one day I too might join the ranks...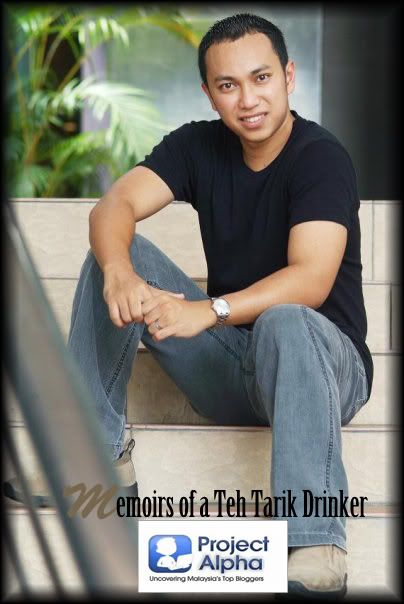 A man can always dream...
Be sure to check out the Facebook page for
Project Alpha
! Project Alpha Season 2 is presented by Adidas Action 3 and supported by P1 and MAS
Nang
if you like this post! Thanks!