A long overdue post, but I figured I can cover our little Valentines Day escapade and review about a long forgotten restaurant. Kill two birds with one stone as they say...
Due to the fact of this year's clash of two celebrations (revert back to old
post
), we've decided to celebrate Valentines Day on a later day so that we won't clash any family obligations for CNY. So I decided to bring
Suwen
to celebrate our first V-Day together. After much consideration, I suddenly remembered of an old western restaurant that may have been forgotten, yet still have the legs to carry on until today.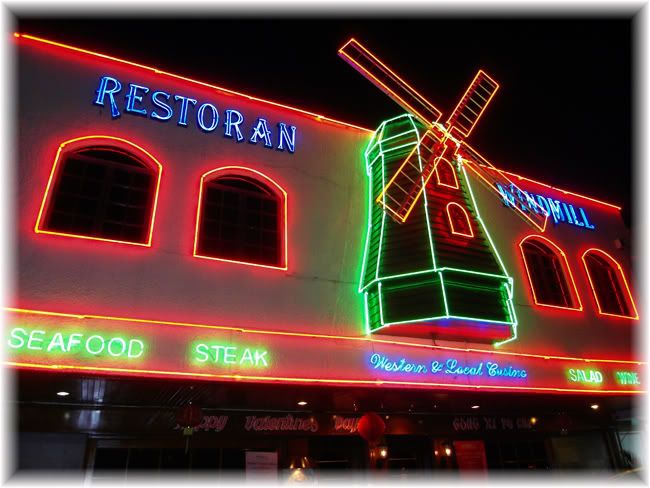 Santa overdid it this year...
Located in SS12 near Subang Jaya Medical Centre (SJMC) lies a sleepy little western food restaurant called The Windmill. As you can see, although that the outside decoration of the restaurant may look either like a sleezy "massage with happy ending" place or a overdecorated Christmas shop that was too happy with the decorations, it is actually one of the longest standing western restaurant in the area and until today, it still serves great quality food as how it has been doing in the past couple of years. Granted that it may not have much fancy recognition in comparison to other western restaurants such as Victoria Station, Tony Romas and such but the service and food provided in the restaurant can surely compete with these places. Especially when it comes to its prices.
Place
Anyone who is in Subang a lot would be able to spot where the restaurant is. Easy access as well as ample parking within the area means that going to the place itself would not be a headache. Although a bit of a heads up, the area might be a little crowded during peak hours due to the traffic going to USJ and Summit.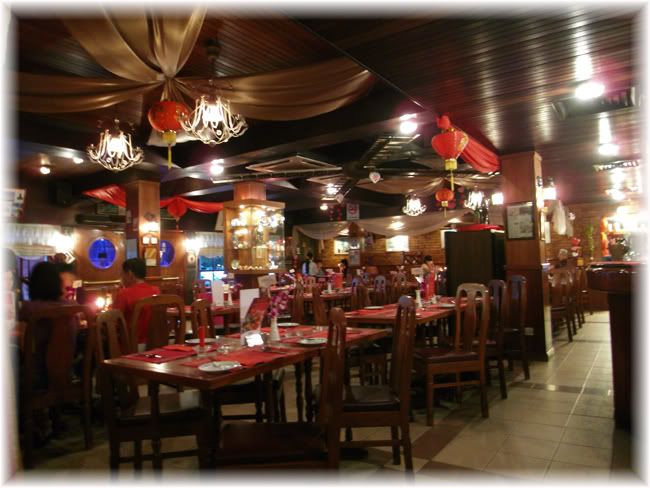 Beautiful interior with an old school western feel
Inside the restaurant, it has a very old school English restaurant feel to it. Might look small from the outside, but surprisingly that it has a lot of space to move around. Plus, they managed to maintain the same old decorations for the restaurant which gives it a very "homely" yet romantic feel to the restaurant. Most importantly, the place is clean as a whistle.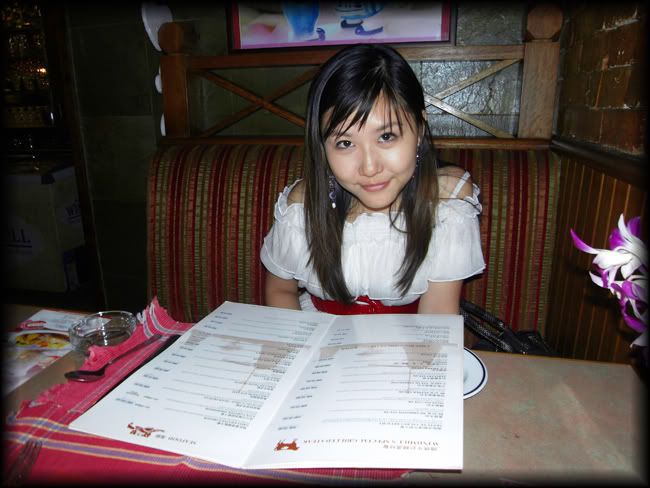 Female companion is not included with the private booth
As for those who would love to have some bit of privacy for their dining, they also have their private booth seats, suitable for couples who are looking for some romantic ambiance for their meals (guys take note on this...).
Product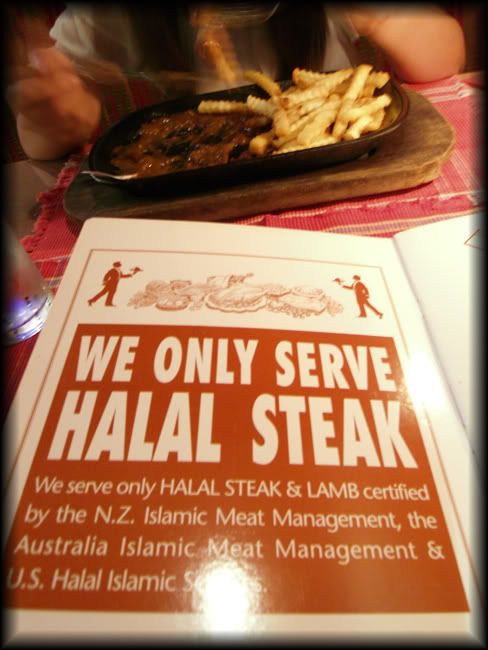 Good news for Mr. Piggy, bad news for Mr Moo Cow
As one would guess, their specialty here would be western food and one of the major issue that most would overlook when going to a western restaurant would be the preparation of the meat itself. As seen above, the restaurant ensures that only Halal meat are served in the restaurant, which is always a thumbs up for me!
The choices from the restaurant is great, as it has all the usual suspects of a western food restaurant. For those who are very familiar with such restaurants would know them obviously. One would be able to go for the more superior meat from New Zealand and Australia or even choose a cheaper option of going for their western dishes. We've decided to try out the cheaper option to determine the quality of the food.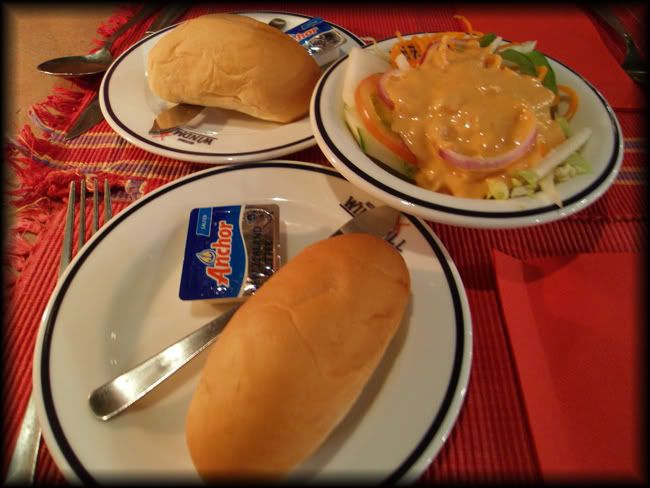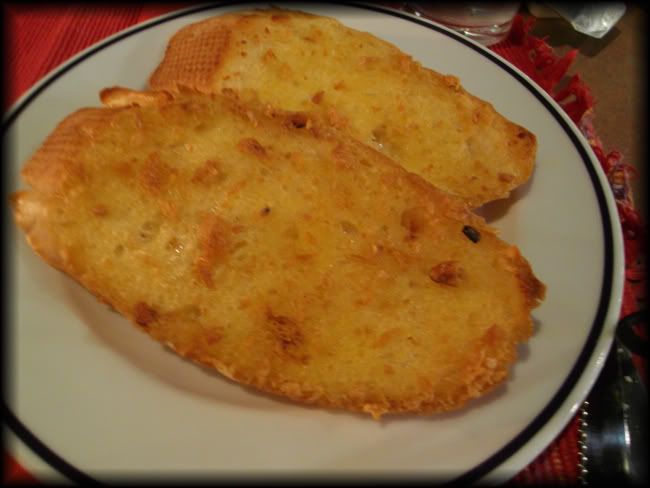 Our starters for the night
Most of the steaks actually come with a set of salad and the premium steaks comes with a jacket potato with topping of choice.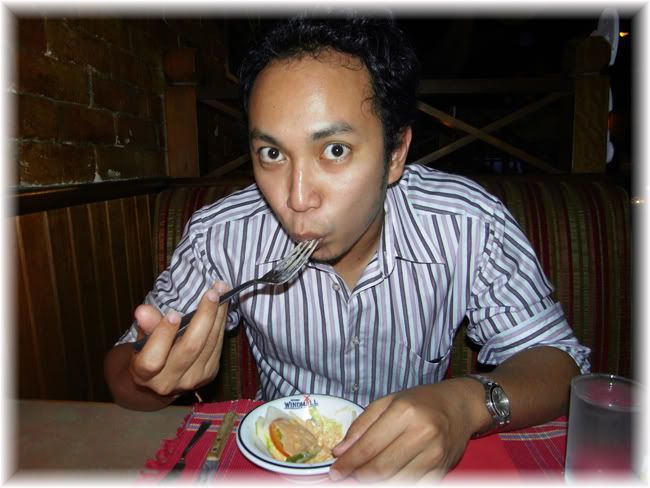 Got caught eating before taking pictures. I was hungry...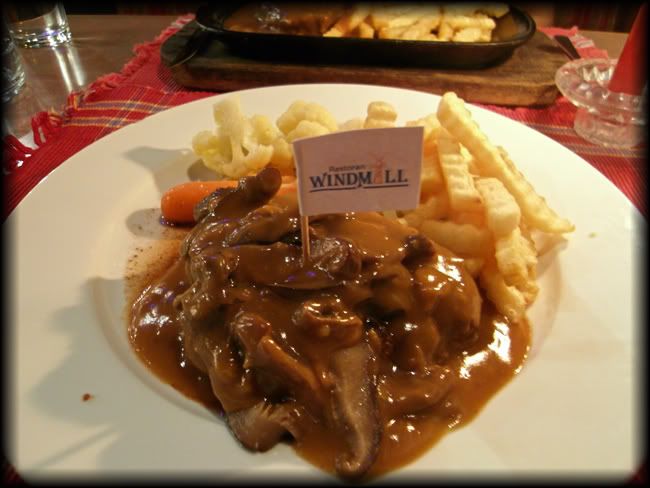 Mushroom Sauce Steak (flag not edible)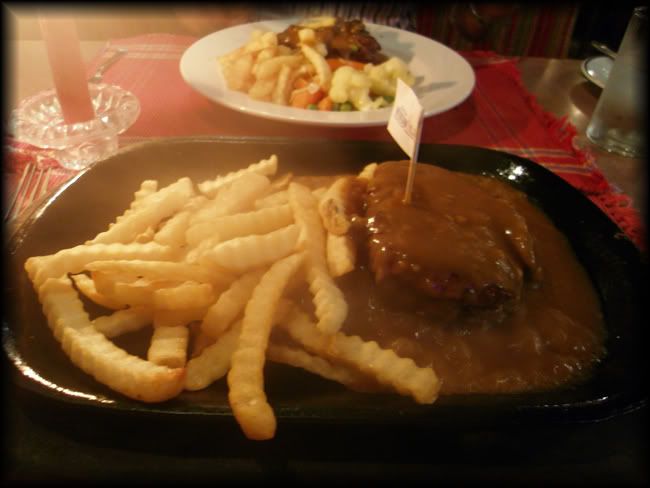 Sizzling Steak. Do not touch the plate. I found that out the hard way...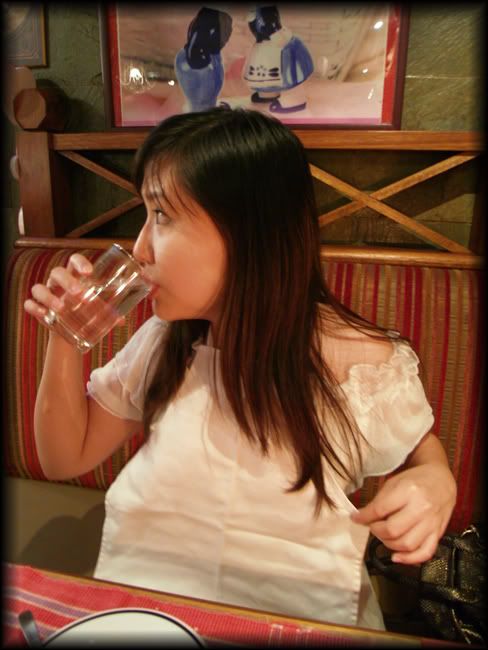 Bib is provided for the Sizzling Steak. Enter funny comments here.
All and all, the food tasted great and even though we opted for a simple, prepared meal, we were throughly happy with the quality of the food here. We can only imagine that the higher end steak would taste even better, which does say something to the standard of the place itself.
Price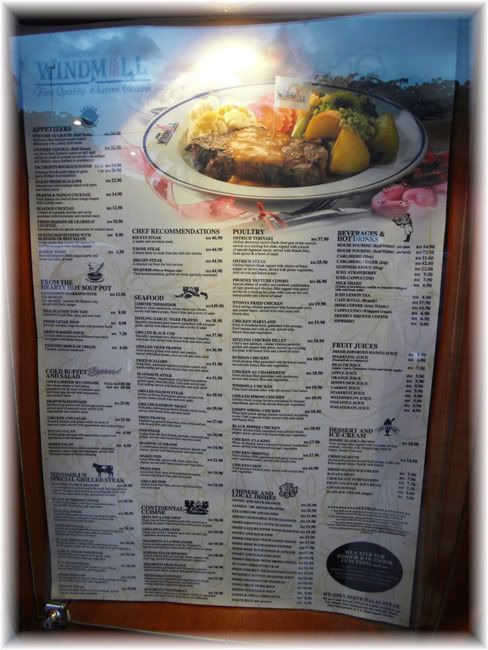 As most people would expect that they would pay a bomb to eat at a western restaurant, especially during the festive season as well as V-Day. However we were pleasantly surprised that the meals are actually very much affordable, especially catering to student budgets rather than working people. Most of the meal one would look at spending around RM30 per meal and around RM45 for the higher end meat, which in consideration is far cheaper in comparison that most of the western restaurants around town.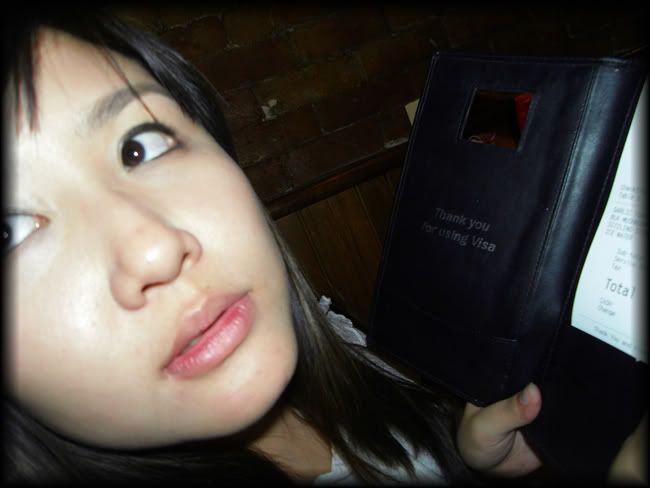 "but we're students...". Her pleas were later ignored
All in all, The Windmill is a must go for those who are looking for a simple western dinner as well as good service and quality food for an affordable price. Some say that old places will never survive the ever growing food industry in this country. We say that this is one of those places that still have some spunk left in them to keep going!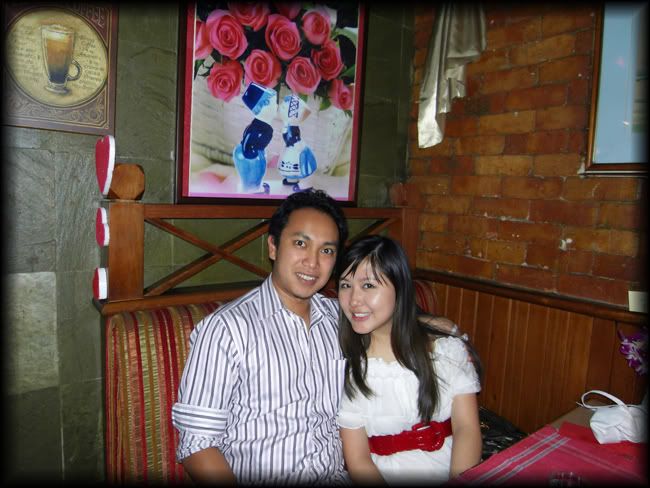 Windmill Restaurant
10-11 Jalan SS 12/ 1B,
47500 Subang Jaya, Selangor

Contact no: 03 - 56318177
Fax no: 03 - 56319509
Nang if you like this post guys! Thanks!